Accent and Cannon Paddles
This is to announce that I have joined Accent and Cannon Paddles as their Southeast Sales Rep.  After visiting their Minneapolis MN based facility


I came away very impressed, not only with their 30+ years of paddle making experience, but also with the breadth and quality of their product selection.
ACCENT's line very well addresses the performance needs of all paddlers.  The product selection includes bent and straight shafts, compression
molded carbon and fiberglass blades, foam core composites and performance polymer blades.  Their standout Versa and Transformer Paddles suit the needs of the Standup Paddler who sometimes wants to kayak, or the Kayak Angler who sometimes stands to paddle.
CANNON caters to recreational paddlers of all kinds with polymer bladed paddles combined with aluminum and fiberglass shafts.  These paddles are perfect for adults and children at the entry level of canoeing, kayaking and SUPping.  Cannon simply offers quality, value and integrity at a great price.
The people behind Accent and Cannon exhibit the same integrity, experience and quality as the paddles themselves.  Stu Lee bought Cannon in 1983 and developed the company from its roots, making the first aluminum shaft and asymmetrical polymer blade paddles with lightweight, innovative shapes.  Stu's son, Stuart, who now runs the company, has been hand making paddles since the age of 12 and went on to acquire a background in process and polymer engineering.  In 2004 he met Lee Bonfiglio, World Champion whitewater kayaker and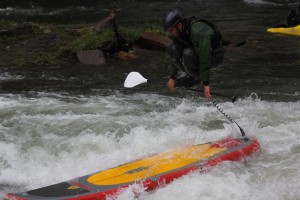 former owner and designer at Lightening Paddles.  Together, Sutart and Lee started Accent Paddles with the vision of creating a line of the lightest, stiffest and strongest paddles in the industry.  To round out an amazing team, Luke Hopkins recently joined as the sales and marketing manager for Accent and Cannon.  For years Luke has been well known and distinguished in the realm of paddling; a World Freestyle Kayak medalist, multimedia specialist, product engineer, and in recent years has become known as an accomplished Standup Paddleboarder having on-water instructed over 2000 SUP paddlers and won a number of SUP races.
Along with the in-house staff there is already a strong representation of athletes, pro staff, reps and retailers on board with Accent and Cannon.  To drop a few names; Bryan Kirk of Wave Sport, Dave Fusilli of Pyranha, Mark Patterson and the NCKFA, Kelly Fischer of Legacy Paddlesports, and more, are all representatives of the brands.  Dealers like CKS, Midwestern Mountaineering, NOC, Hook Line and Paddle and Get Outdoors are already experiencing success selling the brands at the retail level.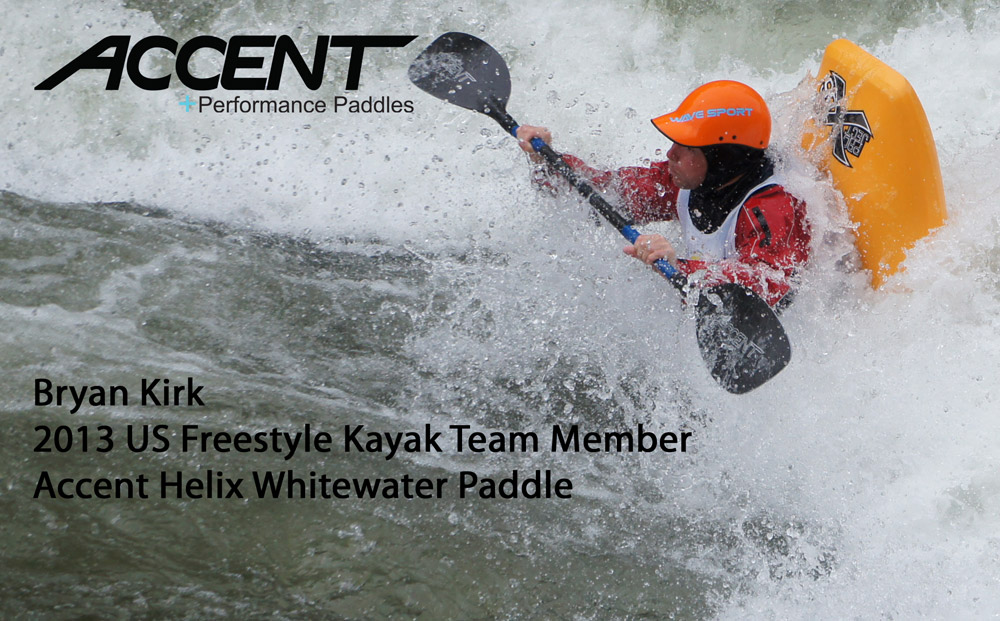 When considering the rep position with Accent and Cannon I asked the opinion of Earl Richmond from CKS, who simply remarked "Great company, good people, great products."  Ryan Meddock of Hook Line and Paddle commented, "These paddles are so good, they are the only ones we sell in our shop."  With the prestige of the team and the feedback I'm getting from the current dealer base I feel really positive about the potential.  Not to mention, I have personally been using Accent paddles for a year and I have nothing less than great to report.  The company also meshes well with the other brands I represent.  That is, they are small and independently owned and operated.  I like that they are experts in a specific product category, instead of trying to make everything a paddler needs.  In my opinion this makes them more legit and professional at what they do, and it makes me feel confident about representing their brands and products.
I look forward to sharing more of Accent and Cannon with you in the future,
Spencer Cooke – Effort, Inc.
Pertinent Links:
Accent Paddles – http://accentpaddles.com
Cannon Paddles – http://cannonpaddles.com