Addition of Badfish SUP (+ Our Team, Office and Vendors)
Effort, Inc. is a small team of dedicated sales and marketing professionals.  We are excited to announce we've partnered with
Badfish
SUP!
.
*Listen to the Effort Inc Audio Update 1 (January 2020)
Badfish is a great fit for us (and we think for you) for several reasons.

• Inflatable watercraft is a category that is growing and is going to continue to grow.  The world is getting smaller and people need and want less bulky things.  An inflatable SUP travels easily on a family vacation and stores away in a closet or dorm room, plus it's easy to Uber with a Badfish inflatable!  We've tried it!
• Next, top quality people creating best-in-class products – We've known the owners of Badfish for a couple decades.  These guys have done the homework, they're making the best product there is for the best prices.  We can prove it, Badfish construction is industry-leading.
• Badfish has built its brand to be a quality partner for our dealers.  We believe Badfish has created an offering of best-in-class products that are built to exceed the expectations of paddlers. We also think our retail partners will find great value in the product designs (right down to the display-ready packaging), value proposition, and clear presentation of thoughtful construction.  Badfish has addressed adventure, travel, family-friendliness and price-consciousness.  Our best selling board, The Monarch, is a fine example of value and high quality – backpack, paddle, pump, leash and board, all for $899.
Effort, Inc. Team:
•
Katherine Golini
works in our office as sales assistant.  We are pumped to have Katherine's woman power!
•
Brad Scott
remains the sales lead for our northernmost states and does an A+ job.
Brad is also co-host of a new industry Podcast, "Between 2 Beards" b2beards.libsyn.com/meet-the-beards-rise-of-peli-con
• I'm
Spencer Cooke
, I remain the owner at Effort Inc and plan to continue managing accounts and vendor relationships.
•
Jason McClure
remains a tech-rep for Effort, Inc.  You may see him for in-store training or event assistance.
Office:
We now have a showroom in Asheville where we show product here and have a studio set up to create our 
Rapid Transit
 product-knowledge videos.
Vendors:
We've curated an assortment of brands that we feel bring more value to our dealer-partners than ever before.  Below is an image showing our vendor roster which includes six companies.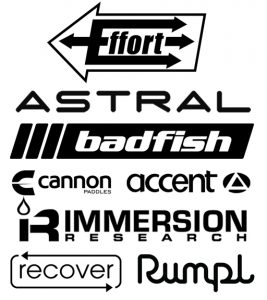 We feel great about this future for Effort, Inc. and are excited to sell, service and grow in 2020.