Interview with Lee Hill of Elkmont Trading Company
Elkmont Trading Company is an all-inclusive Outdoor Retail Boutique based in Clemson South Carolina.  The brand (ETC) and the physical retail store are completely new as of September 2014 but have been a legacy in the making of founder Lee Hill's mind for nearly two decades.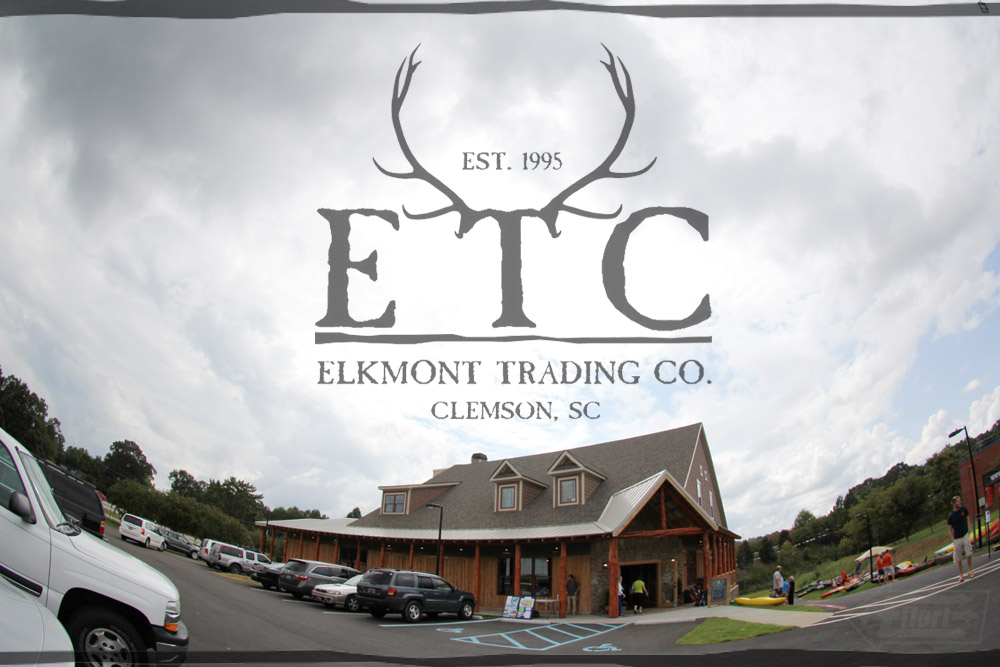 Lee and I got into the outdoor business simultaneously in the late 90s, he with a retail store called Outdoor Adventures and myself on the sales rep side with IR and Riot Kayaks.  Fast forward to now, Lee owns three retail stores in Clemson SC and Knoxville TN, and I'm still a rep for IR as well as Astral, Shred Ready and Accent/Cannon Paddles.
Lee and his wife Aimee have poured countless days and innumerable sleepless nights into the building and launch of this exciting new business.  If you get a chance you absolutely have to drop in and see how beautiful and unique this store is.  There is truly no other outdoor retail store of its equal.  It will become the identity of warm, hip, happening and friendly in Clemson and surrounding SC upstate.
After the recent grand opening of Elkmont Trading Company I got an opportunity for a little q&a with my old friend Lee.
SPENCER: How did you get into outdoor retail?
LEE: I started in college working at the local sporting goods store and later at an outfitter in the Knoxville market.  I was always into backpacking and camping and was introduced to snow skiing and kayaking in college.  After thru-hiking the AT, I wanted to open my own outdoor store.
SPENCER: What inspired you to build Elkmont Trading Co?  How long have you been working on it?
LEE: Elkmont is the small community above Gatlinburg in the Smokies.  It is where my Dad's family came from and is also where the national park got its start.  It is tough to identify how long I have been working on ETC as it would really go back to 1997 when I purchased Outdoor Adventures from the prior owners.  I have spent the last 17 yrs getting the business in a financial position to do ETC.
SPENCER: Those timbers are beautiful and they look really heavy.  Who hauled those into the store?
LEE: I started doing the reclaim work about four years ago working in the local area taking down old barns and buildings and reclaiming the siding and posts.  Most of the timbers came out of the Pendleton Oil Mill and were part of a building that had fallen in on itself several years ago.  Oak
doesn't rot quickly so it was just sitting there waiting to be reclaimed.
SPENCER: Who is the primary customer you aim to serve at the new store?
LEE: It is a really interesting cross of customers.  Of course we have the college students but we are building on a brand that hopefully they will commit to and come back to even after graduation.  We market to the local Greater Clemson community and the lakes community that surround Hartwell and Keowee Lakes.  We offer everything from climbing, to recreational and whitewater kayaking  products, we also focus on backpacking and camping to casual outdoor living and lifestyle customers.
SPENCER: As a kayaker I'm interested in the paddlesports aspect of your business.  What sort of role has paddling played in your history and the formation of the retail store?
LEE: It is a labor or love.  With the new store we plan a refocus on the category.  In the old location (Outdoor Adventures) we didn't have indoor storage so it was difficult to really sell kayaks.  With the new space, we have indoor storage and we have already seen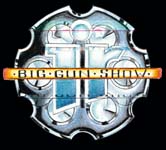 improvement in the kayak sales because we can better present the boats and accessories to the customers.
SPENCER: Your old shop, Outdoor Adventures, was a sponsor of the IR Big Gun Show back in 2001.  This was a fairly cutting edge paddling competition at the time and I think that says a lot about the audience you were speaking to and the people you support.  Any comment on that?
LEE: As a marketing tool, it wasn't very helpful but the point behind the sponsorship was to help move the sport forward.  The days of rodeo are dead, but I still enjoy getting folks on the river.  Part of the largest misconception with whitewater is that everything is so dangerous.  A healthy appreciation of the river and its strength is important but not every run has to be class V…  Educating folks about the wonderful opportunities for all levels of kayaking in our local area is where we now focus our attention.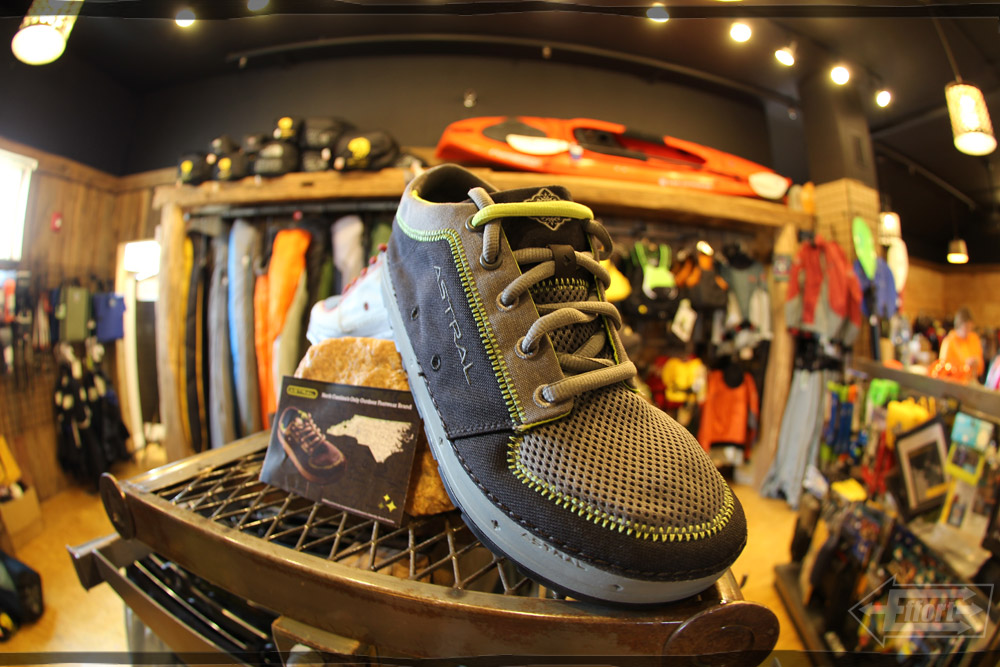 SPENCER: Your new store still stocks lots of IR and other specialty paddling equipment.  Do you still cater to the whitewater paddler?
LEE: Yes, we still address whitewater paddling because the Chattooga River is only 45 minutes away.  We also have new sections on the Twelve Mile River that is a Class 2-3 run just ten minutes from the shop.  Finally, just 30 minutes away is the Chauga Gorge with Class 3-4 rapids.  We definitely sell more recreational kayaks with Lake Hartwell less than a mile from the shop and Lakes Keowee and Jocassee less than 30 minutes away but the Chattooga is what brought me to the area back in 1997 and I will always love the river…  We see a lot of recreational paddlers and with the coast only being four hours away, we get a lot of interest for inter coastal sit on tops and occasionally some sea kayaks as well.  The biggest growth segment for us has been the emergence of interest in kayak fishing and we have focused more of our annual buy into that category niche.
– Interview and photographs by Spencer Cooke, Effort Inc.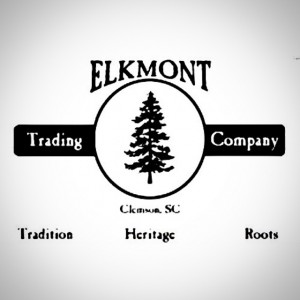 PERTINENT LINKS:
About Lee Hill
Elkmont Trading Company on Twitter
ETC and Outdoor Adventures on Instagram
ETC Grand Opening  Coverage on B93.7 Radio
Uncle Lem's Mountain Outfitters (Lee's Knoxville Store)