Jason McClure joins Effort Inc as Technical Sales Rep
June 1st, 2014 – Jason McClure joins Effort Inc as a Technical Sales Rep.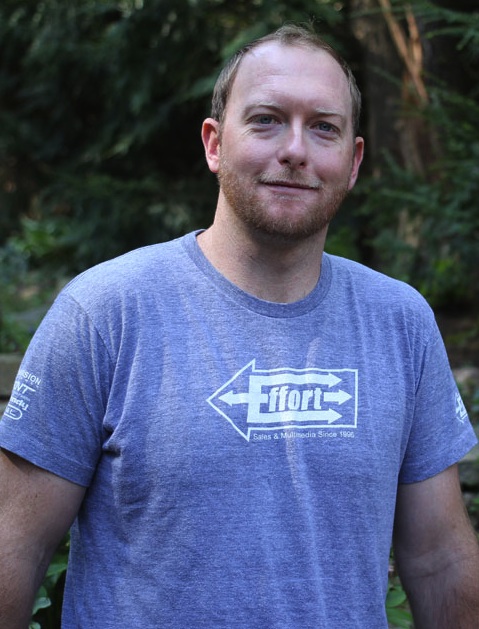 Jason McClure is a veteran kayak instructor and career paddler based in Western North Carolina.  Jason grew up on a Missouri farm and relocated to the NC Mountains when he fell in love with whitewater kayaking and mountain biking.  With a passion for travel and exploration he has taken his kayak to thirteen countries across the globe.  Not only has Jason paddled in places like Dominican Republic, Ecuador and Costa Rica, but he has developed and shared adventure-travel to these exotic destinations with others, meshing his passion and business together.
Jason got his start in the outdoor industry as a sales associate on the retail floor of a Missouri outfitter store.  When he moved to Bryson City NC he continued his sales career at the Nantahala Outdoor Center, also becoming one of the top instructors at NOC's paddling school.  Over the years Jason's passion and dedication as a paddlesports professional has allowed him close relationships and formal endorsements with manufacturers like Immersion Research, Accent Paddles and Pyranha Kayaks.
Jason plans to continue paddlesports instruction and adventure-travel leadership while joining Effort Inc as a technical sales representative.  He personally uses all the gear sold and marketed by Effort Inc and has a direct and intimate connection with the consumer of the same products.
"I am very pleased to have Jason out on the road visiting stores and attending events for Effort Inc.  He has been a long term friend and professional contact in the outdoor industry and has shown the same commitment to the companies he works with.  He's also very handy with a camera which is a skill set and service complimentary to what Effort Inc currently offers as a multimedia and sales company." – Spencer Cooke