NOC's New Mountaintop Zip Line Unveiled – Video by Effort Inc
Zip lining is far more enjoyable than I anticipated.  As a first-time zipper I crawled up the spiral staircase, into Platform #1 where the tour begins – camera gear, tripod and all.  I was part of a three-camera group, shooting from platforms, ground and sky.  I was in charge of shooting from platforms and the line itself, as well as the editing on this particular piece.  Over the course of one day we ran through the tour two times, with two different crews of models, and came up with some exciting footage.  – Please enjoy the video, Spencer Cooke, Effort Inc.
The NOC Mountaintop Zip Line Edit:

A few still grabs and photos from the day's events.


(bottom leftish: myself on the big zip, 1/2 mile – still grab from the heli)


(a not so fuzzy friend trying to join the tour)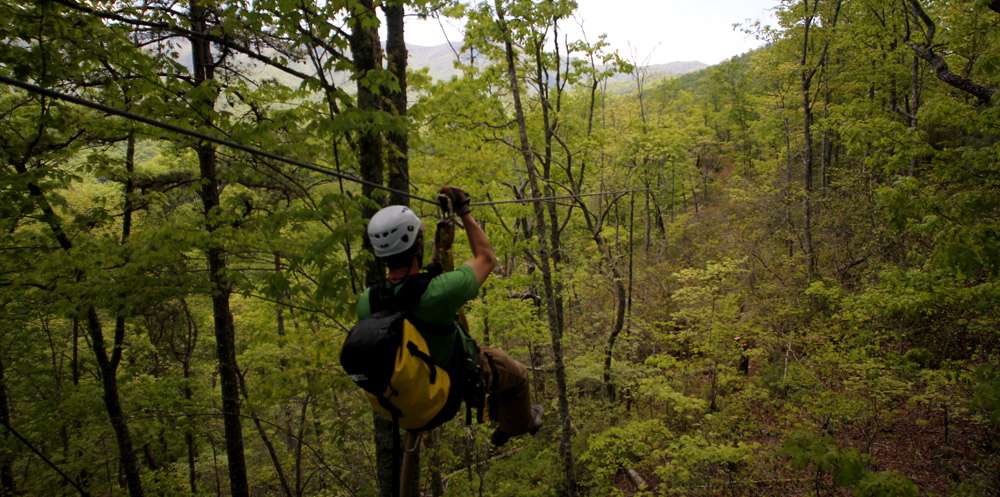 (Alex Cox, head NOC zip line tour guide)